"THE FIRST TASK" STORYBOARD
STUDENT PROJECT, 2015
This series of drawings depicts the First Triwizard Task in Harry Potter and the Goblet of Fire, a personal favorite movie. This scene was chosen because of the large amount of movement and action that happens during it.
The goal of this project was to be able to create a cohesive storyboard that conveyed the action of a movie scene. This project focussed on being able to communicate the movement and expression in the scene in a simplified format of 15 to 20 frames.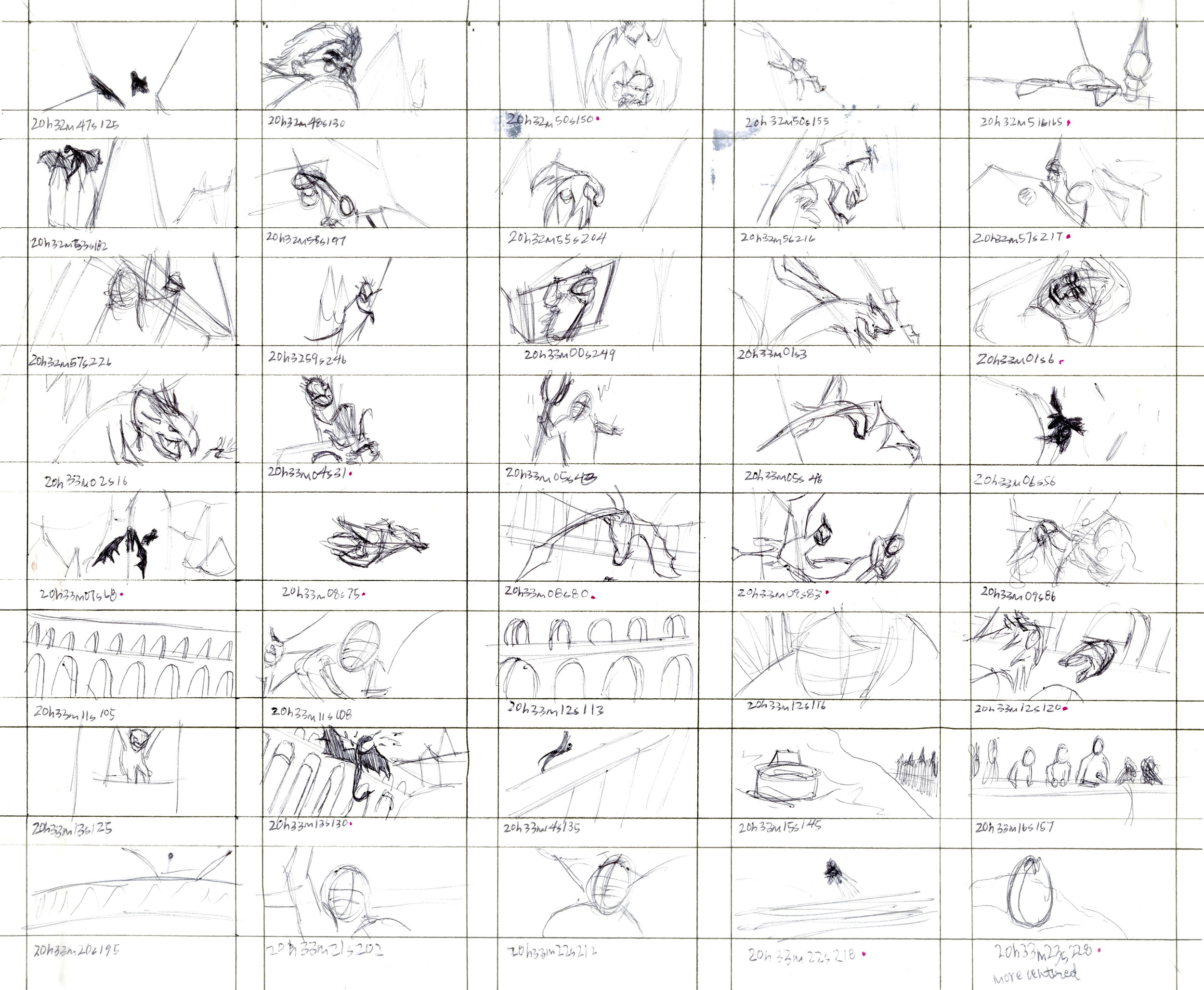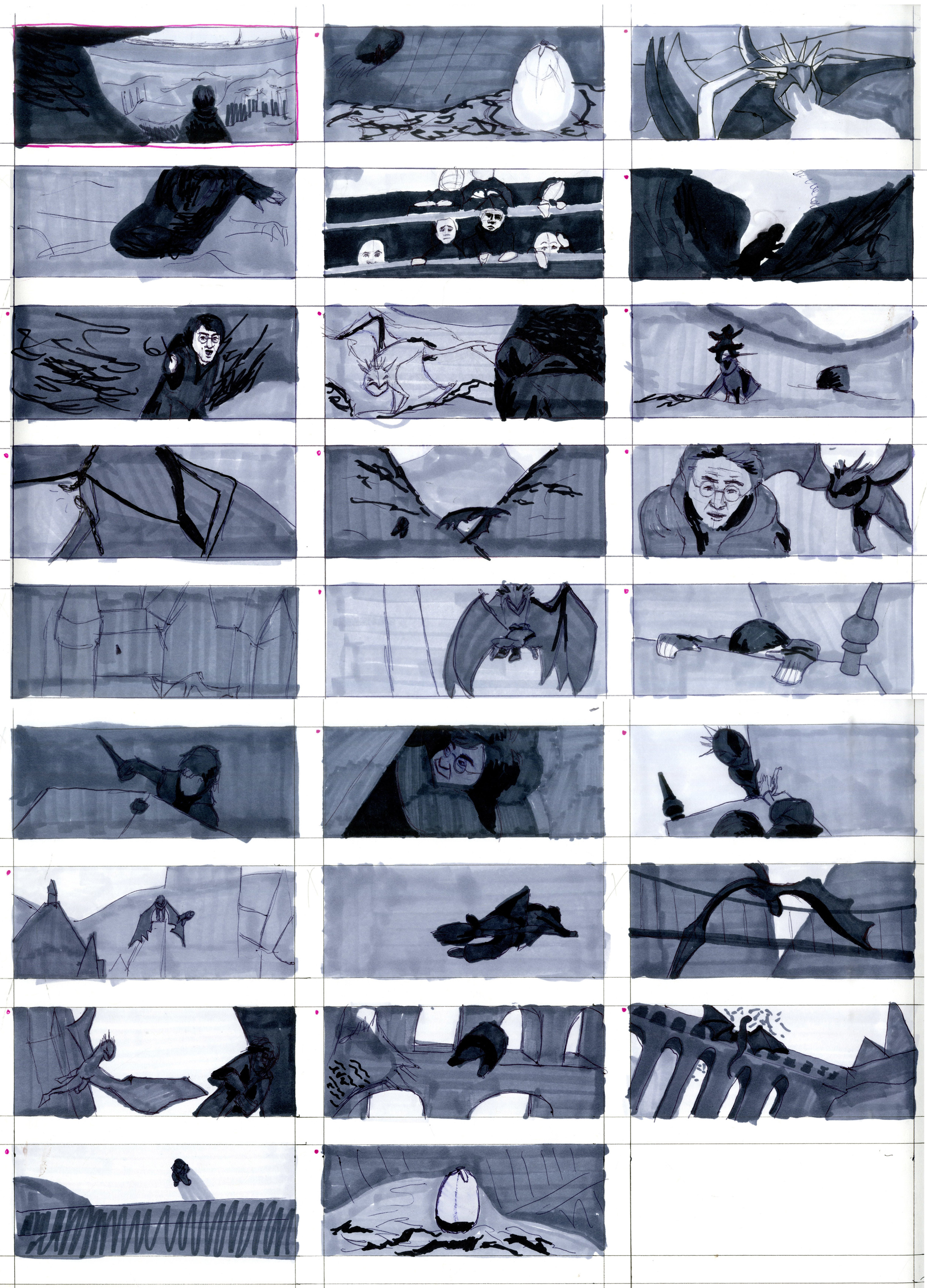 PROCESS
Rough gesture sketches in pen were used to determine key frames. The following draft was blocked in with marker to best determine how to communicate mood before selecting the frames to best communicate the scene.